Tractor + awning semi-trailer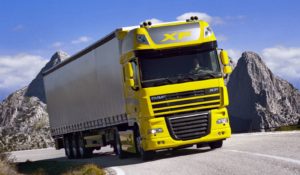 The awning semitrailer truck, is intended for transportation of the majority of types of freights.

Capacity:

22-33 europallet

Way of loading: side, top, back.

Road train loading capacity:

20-22 tons

Body dimensions

Volume:

82-100m3

Length:

13.6 m

Width:

2.45-2,5m

Height:

2.5-3m
Tractor + semi-trailer refrigerator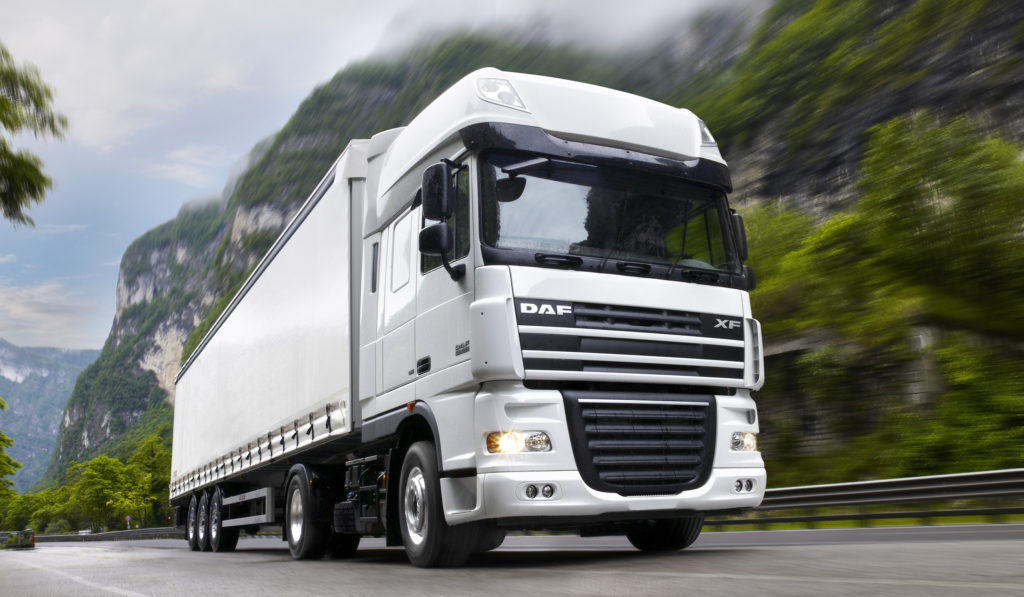 The semitrailer truck with a refrigeration unit, is intended for perishable traffic. In a cargo section keeps temperature from +25 °C to -25 °C. Operation is more expensive than regular types of machines for 5-25%.

Way of loading:

back

Road train loading capacity:

20 tons

Body dimensions

Volume:

82m3

Length:

13.6 m

Width:

2.45

Height:

2.6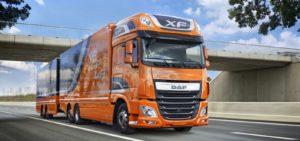 Car plus trail car. Benefit: bystry loading / unloading and large net volume. Shortcoming: it isn't suitable for transportation of long loads.

Way of loading: side, top, back.

Road train loading capacity:

16-21 tons

Body dimensions

Volume:

105-120м3

Length (car + trailer):

7,3+8,3 m

Width:

2.45

Height (car + trailer):

2.95+3,05
YuMBA (the tractor + the semi-trailer with a step)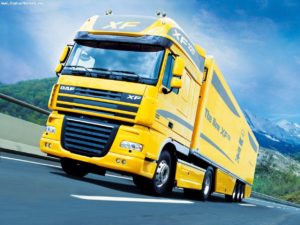 The semi-trailer of the increased capacity. It is reached at the expense of "G" of a figurative floor and the reduced diameter of wheels of the semi-trailer.

Way of loading: side, top, back.

Road train loading capacity:

20-22 tons

Body dimensions

Volume:

96-110m3

Length:

13.6 m

Width:

2.45

Высота:

3m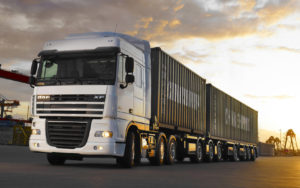 It is suitable for transportation of containers of different types.

Loading capacity:

20-30 tons
It is intended for transportation of liquids.

Loading capacity:

12-22 tons.

Volume:

8-40 m3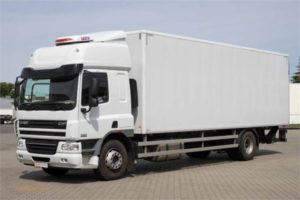 It is intended for transportation of goods of small weight and amount.

Loading capacity:

to 3 tons.

Volume:

32 m3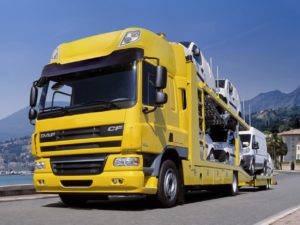 Autocart – the heavy-load auto truck consisting of the tractor and the two-storeyed frame semi-trailer with a possibility of transportation of cars and jeeps on any distances. About 9 cars of a class A or 3-4 microbuses or the light commercial vehicle are suitable to transport at the same time.
Specialized trailers for transportation of bulky goods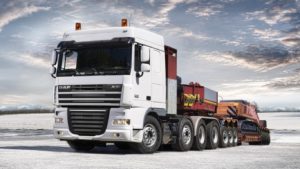 The semi-trailer with forward arrival "The coming unfastened goose".

Maximum demand:

45 tons.

Length of the top platform:

3960mm.

Length of the lower platform:

6700 mm.

Loading height:

600mm.

Width:

2500 mm.

Expanders to:

3000 mm.